Our expertise
Next generation
wind turbine blades
Introduction to our offerings
Fiberline Composites was founded in 1979 and the primary activity is manufacturing of pultruded composites profiles in glass and carbon. The company is 100% dedicated to supporting the wind industry with primary focus on supplying structural parts for wind turbine blades. Fiberline Composites is headquartered in Middelfart, Denmark, which is centrally located to the blade development centres for all major OEMs. In addition to manufacturing, the location in Middelfart also hosts Fiberline Composites' Technology centre where new technology and products are developed in close cooperation with our customers. Since 2009 Fiberline Composites has also operated a manufacturing facility in Tianjin, China, which has grown to become a significant element in supporting our customers globally.
Fiberline Composites is a world leader in pultrusion technology, materials design, composite mechanics and has been a trusted supplier to the global wind industry for more than 30+ years. This role has put Fiberline Composites in position to be technology launch supplier for the major wind OEMs as they have implemented pultruded carbon spar caps in the blade design in order to continue to meet the demand for longer and longer blades.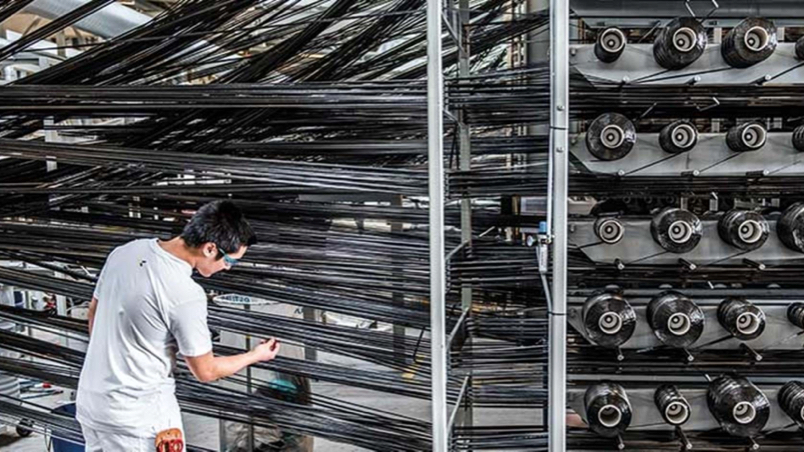 As a carbon fibre and glass fibre specialist, Fiberline Composites has been a trusted supplier to the wind industry for the past 30 years. The primary focus for Fiberline Composite's involvement in the wind industry is to strengthen turbine blade parts such as root section insert and profiles for spar caps and shear webs. In close collaboration with our customers, we push boundaries for our composites, to achieve optimised solutions for the next generation wind turbine blades. 
Globalisation
Fiberline Composites' vision is to be a driver in the transition to renewable energy through constantly pushing the capabilities of our composite materials in order to lower the levelized cost of wind energy. As we follow this direction, in the coming three years Fiberline Composite will double the global workforce to 800 employees offering safe, sustainable, and well-paid employment in Europe, India, Mexico, and China with number of employees growing in all regions.
The combination of technology leadership and local production in all regions of the world will put Fiberline Composite in a position to offer our customers customized supply chains for lowest cost of ownership and sustainability. Reducing the logistic cost and carbon footprint by sourcing, manufacturing, and supplying our products in best cost countries close to the customers will allow us to offer exceptional competitiveness in quality, cost, lead time, net working capital as well the most sustainable supply chain.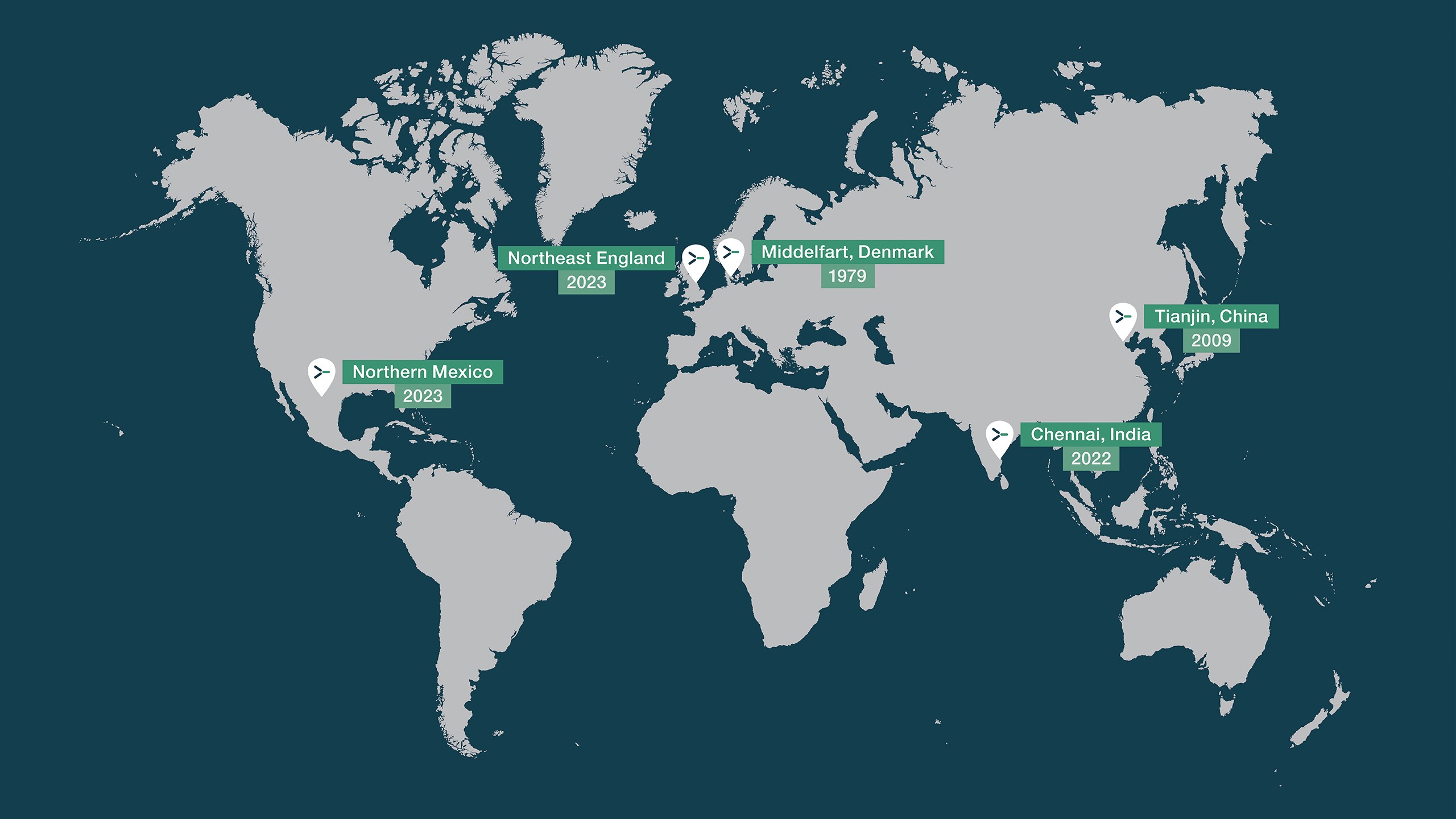 Joint development
We have an organisation dedicated to the wind industry and an in-house setup that allows us to embark on technology and development journeys with our customers. In close collaboration, we constantly seek to push the limits for our product performance to create end solutions that facilitate profitable growth and reduce risks. With more than 30 years of experience and strong process engineering and material knowledge, we know how to exploit the unique opportunities of our glass and carbon fibre composites. Therefore, we are well positioned to advise our customers on both material choices and solution design.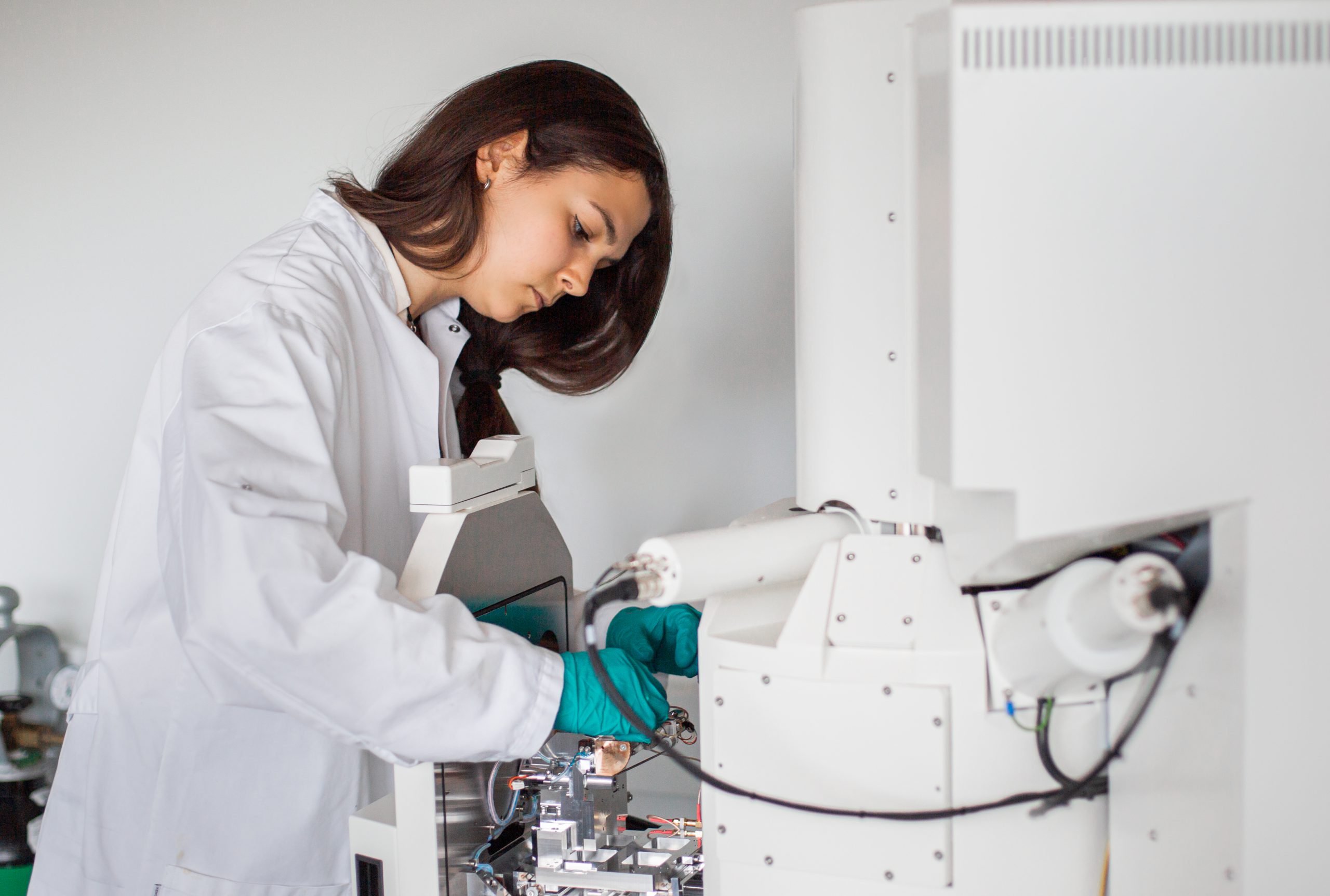 Our project development stage gate model has fully embedded the APQP4Wind standard, as a key enabler to ensure customer alignment at all levels in the project development phases. The APQP4Wind standard is strongly supporting our preventive approach to Quality, in terms of shifting mindset from QC to QA. When we understand the specification, the associated critical parameters and the expectations then we have a sound foundation to fulfill and even exceed customer expectations. The detailed planning and deliverables described in the APQP4Wind manual ensures that risks and challenges are communicated and managed on time.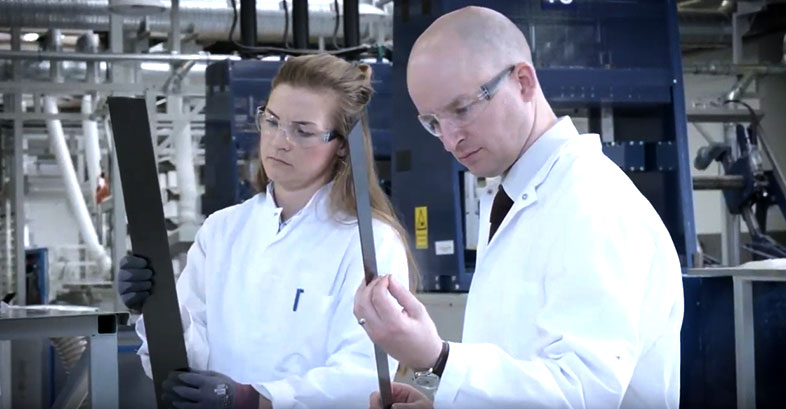 Quality
At Fiberline Composites A/S, quality is at the heart of our business and everything we do. In this way, we can constantly ensure that all of our products are of high quality every time you do business with us.
Our quality system is designed to ensure that our customers think of us as a professional business partner that provides composite solutions of the very highest quality. We measure customer satisfaction through close contact with our customers and by performing an annual survey. We are therefore able to react quickly to significant deviations and keep our focus on constantly improving. Among other things, we use the 8D Problem-Solving Process, with the target of giving our customers an initial response within 48 hours.
We want to work closely with our customers to develop new solutions. We use the APQP process in our development work; it is a systematic, structured approach. We do this in order to achieve the agreed values for quality and material properties. To supplement this, we also use elements from the automotive industry in order to ensure process stability and thus reduce errors; specifically, these elements are:
We use APQP4WIND for our work with the wind industry
Our quality policy sets out our commitment to continually develop and streamline our management system and business processes with the clear aim of creating added value for our customers. Among other things, we do this by having a complete overview of our quality costs so that we can continuously reduce them. In addition to this, we continuously monitor the process parameters for our pultrusion lines, in order to ensure a high level of capability. Finally, all product batches are inspected in accordance with our instructions before they are dispatched.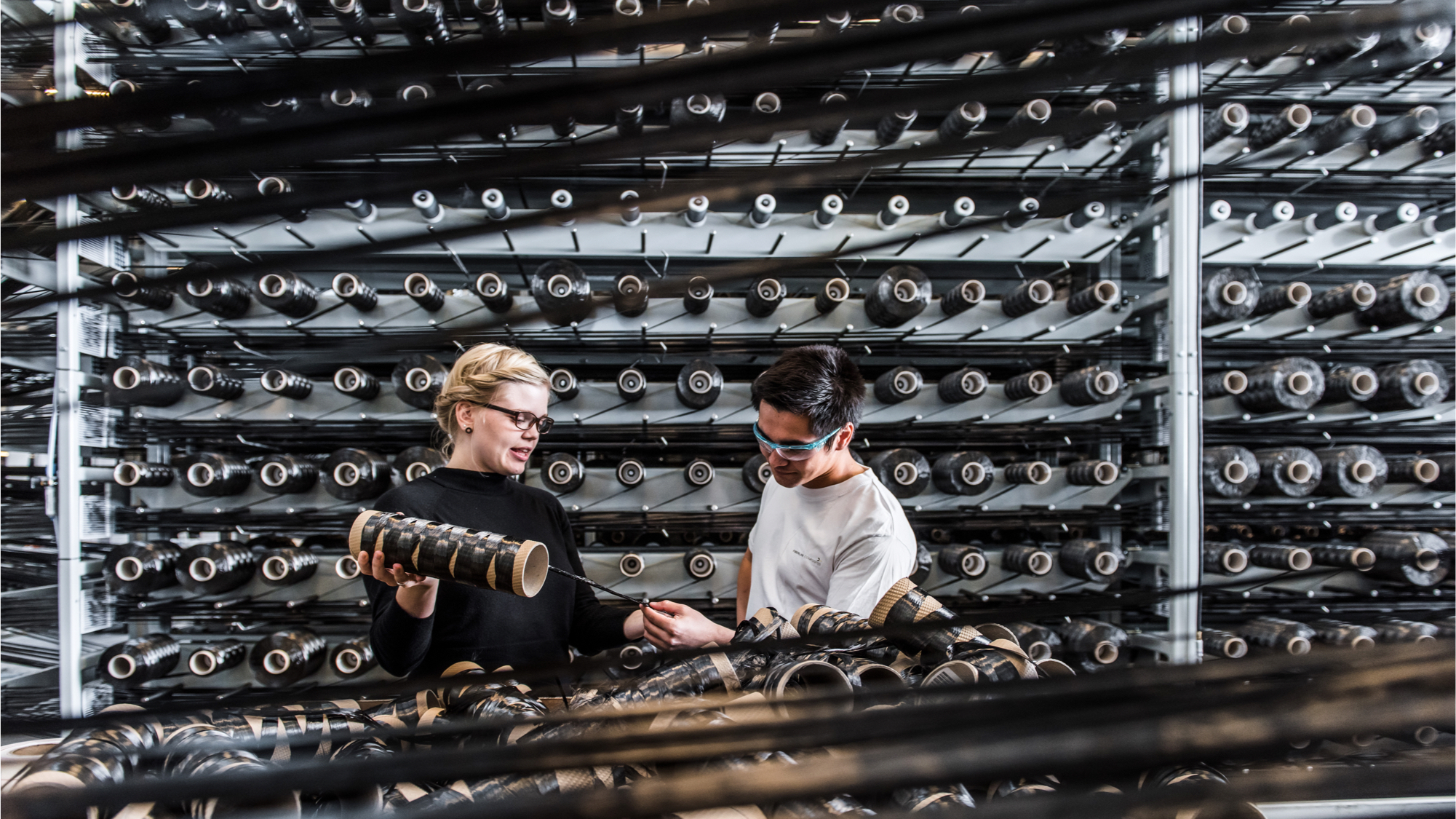 Our quality assurance system covers all stages of our production process, from orders and raw materials to the end product when it reaches the customer. In this way, we can constantly ensure that all of our products are of high quality every time you do business with us.
At Fiberline Composites, quality is not only part of our strategy, but an important part of our everyday work, because we strive for high quality right down to the tiniest detail, throughout the entire production process and for every single product.